Indigo 4.4 Released!
Written Tuesday 16 Feb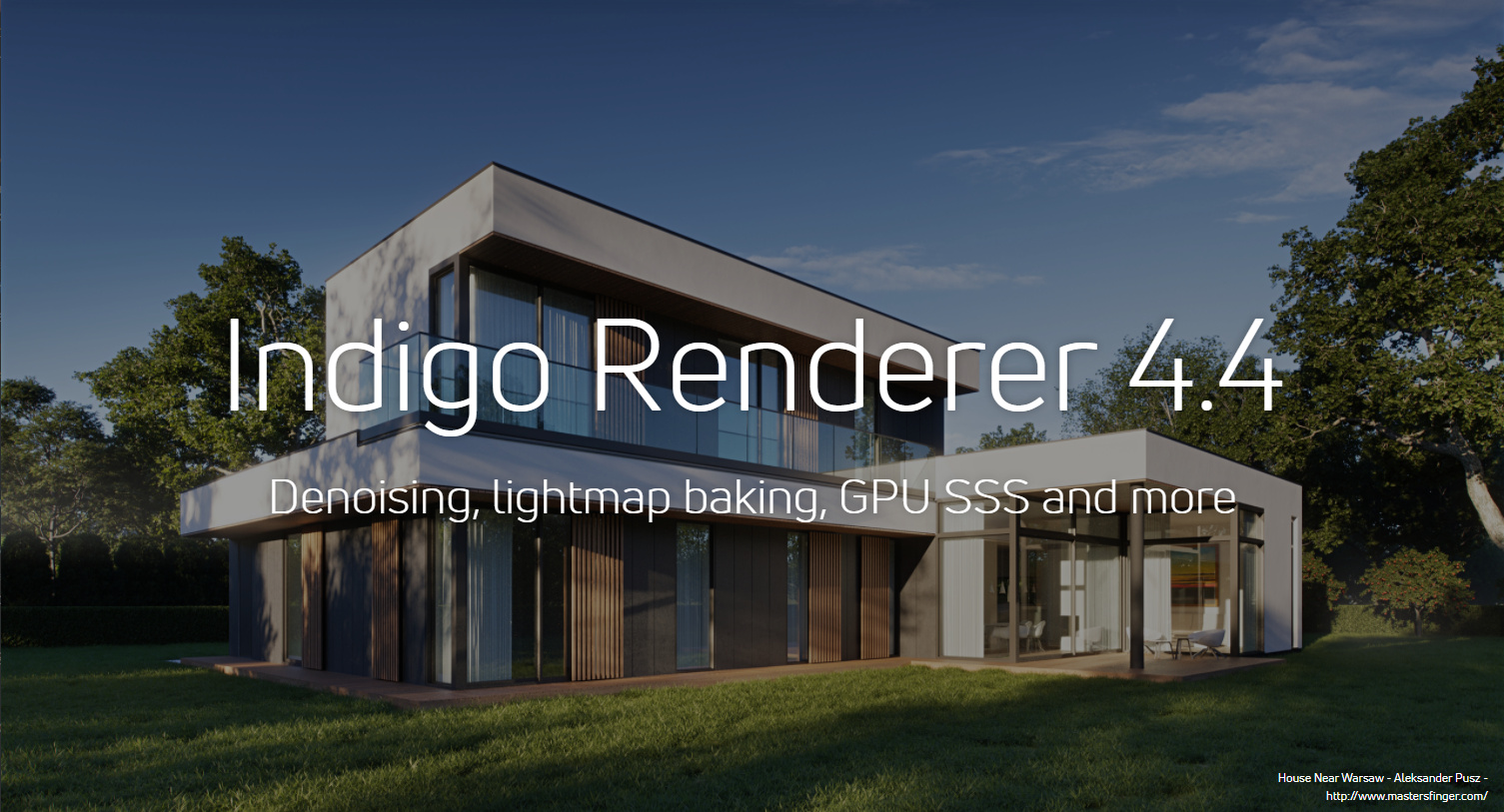 Glare Technologies is excited to announce the release of Indigo 4.4!
Indigo Renderer 4.4 now includes a powerful denoiser, lightmap baking, GPU SSS, texture compression, an improved sky model, a new fabric material, and more.
We also have some exciting improvements already in testing for Indigo 4.6.
You can read about it here: http://www.indigorenderer.com/indigo4.4