Indigo 4.0.46 Beta Release
Written Tuesday 8 Nov
We have released a new beta of Indigo Renderer, which adds a lot of improvements to realtime material editing during OpenCL rendering, and greatly reduces the amount of OpenCL rebuilds needed.
Watch Indigo user Oscar J use the latest beta:
Many other important features has been added since our previous blog post, in particular to our OpenCL rendering core:
* The material system is pretty much complete, except for SSS and some minor features.
* Camera and object motion blur is now supported.
* Network rendering works with OpenCL rendering.
Features such as colour curves, trackball navigation and a much improved dark theme have been added. The addition of queue overrides is very useful to apply changes of render settings across your entire animation.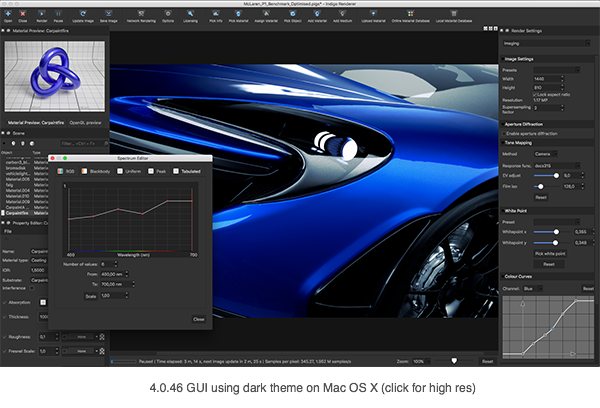 Download link and full changelog for Indigo 4.0.46:
https://www.indigorenderer.com/forum/viewtopic.php?f=1&t=14188