Sandstone Wall
Author

Required

Indigo 3.0+

File size

25.3 MB

Created

2013-12-22

Favourites

0 people

Votes

Not rated yet

Downloads

6086

Category
Browse materials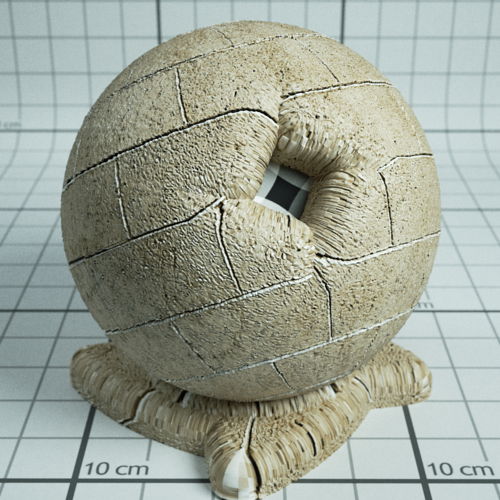 This is a sandstone wall structural material. My materials will always use 1x1 maps, and be to the power of 2 (e.g. 512x512, 1024x1024, 2048x2048, 4096x4096) unless otherwise specified.
The file names are optimized for CryEngine
skindigo does not play nice with TIFF images, so the included maps are .PNG. However, if you would like the TIFF files, don't be afraid to ask for them.
Besides .PNG, I have:
- TIFF 32 using the LZW compression method
- TIFF 32 without any compression
- TIFF 64 using the LZW compression method
- TIFF 64 without any compression
My maps are almost always seamless.
Most of the time I do get the diffuse maps from outside sources. But I make certain that I am allowed to freely distribute and edit them.
I then use the diffuse image to forge the normal, displacement, and specularity maps.
Log in or join
to leave a comment.